Standard & Extended Warranty Options
---
Standard 101 Day Warranty
All parts come with a standard 101 day warranty, so you can rest easy knowing that we back the parts that we sell.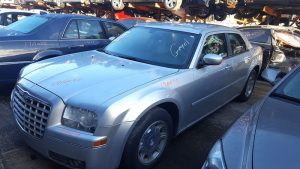 Protect Your Parts
Have your vehicle serviced every 3,500 miles.
Have your service technician document the date, mileage, and VIN of your vehicle on each service invoice.
Keep all receipts relating to your vehicle in your glove box.
Check your fluids regularly.
Monitor your gauges when driving and watch for overheating.
Thoroughly read the back of your invoice for other recommended precautions and procedures.
One Year & Lifetime Part Replacement Warranties with Fixed Labor Guarantees Now Available!
We know that unexpected things happen. That's why we offer the protection of a Lifetime "Part Replacement" Warranty with a Fixed Labor Guarantee.
After all, why pay for the same work twice?
Gagel's Auto Parts believes in the quality of our parts, and we stand behind our product with this extra assurance for our valued customer.
With every Lifetime warranty, the labor guarantee pays up to, but will not exceed, part purchased price.
$400 on Engine Assembly
$250 on FWD Transmission
$250 on AWD Transmission
$150 on RWD Transmission